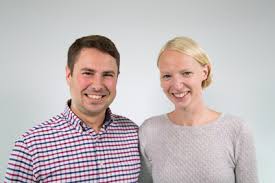 The new Regional Facilitator for the Anglican Alliance in the Middle East, Joel Kelling, reports from Jordan
Having returned to the Middle East in late June with my family, I have been settling into a new city – Amman, and getting out to learn more about the ministries of the Province. Here are some experiences so far.
In late August I took two trips in the space of a week, travelling with Sabri Shanteer and members of his staff from the outreach team of the Holy Land Institute of the Deaf (HLID) to Zaatari and Azraq refugee camps. These two cities of displaced people (with populations of 78,554 and 58,000 respectively) are located in the north of Jordan, close to the Syrian border. Whilst large, they are home to only 16.7% of the displaced peoples who have found refuge in Jordan. The rest are in hot communities throughout the northern half of the country, in cities such as Mafraq, Irbid, and Amman.
Zaatari feels vast, one single urban space with the narrow and wiggly roads in the east of the site testament to its rapid development from 2012. The camp is close to both Zaatari village and the city of Mafraq where it is at least theoretically possible to find work (and gain work permits – 36,000 were given to Syrian refugees in 2017). Jordanian police at the entrance tell me that it is easy to get permission to leave the camp for up to three weeks at a time. The bicycles and bus service, and the shops and mosques give a semblance of normality amid a context which is anything but normal, with the majority of the camp's inhabitants only tens of kilometres away from their homes but unable to return to their homes or other members of their families at least for now.
Azraq on the other hand, whilst neatly ordered into five 'villages' of a much smaller scale which are all immaculately laid out, feels like a very long way from anywhere, located in the middle of the desert just off the road which leads to Saudi Arabia.
Hope amid exile
Whilst these descriptions may be bleak, I'm seeking to tell a story of hope amid exile. HLID have been working in Zaatari since 2012 and in Azraq from 2017. In both camps, in port-a-cabins arranged neatly around small but well tended gardens, they are engaging with children with a number of challenges from blindness and deafness to problems with motor skills and learning difficulties. Fifty children in Zaatari and another thirty in Azraq are receiving education in language learning, personal health and hygiene, and creative arts. Farah, who is a part of HLID's outreach team tells me that
there is no official Syrian sign-language and typically the deaf students have not been able to communicate with each other or their families until now
Today, HLID volunteers are teaching not only the students but also their parents how to communicate through Jordanian sign language and opening up their worlds. What is more remarkable is that all but one of the volunteers in the camps are refugees themselves (Marwan, the exception to this, is deaf himself, a graduate of HLID's school in Salt and an inspirational success story) who had no prior knowledge of signing or working with disabled children.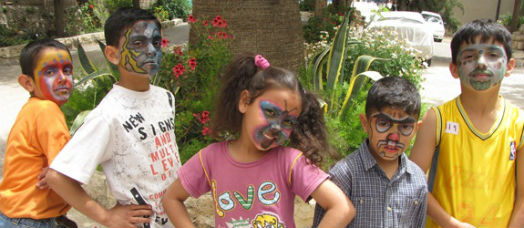 I speak with one of the volunteers in Zaatari, who's name – Amal – means 'hope' in Arabic. She expresses how she feels her life has been enriched by the experience of working with HLID and imagines a time when HLID are able to open institutions inside of Syria and hopes she can return home and continue working with them. It's good to hear the optimism and desire for a return home and the dream not only of rebuilding but developing new opportunities for more inclusivity within Syrian society in the future.
Sabri Shanteer might be happy to consider HLID working within Syria in the future but for now his focus is on providing the best support possible for the ministry within Zaatari and Azraq. He wishes that he was able to pay the volunteers more than the "pocket money" they receive currently and to be able to work with a greater number of children than they currently do. For that to happen they need more funding which is proving more difficult as the Syrian conflict looks set to continue into an eighth year and is replaced by news from elsewhere in our media.
Back in Amman, and in the same week, I visit the home of one of the parishioners of St. Paul's Ashrafiyeh, a neighbourhood which has seen displaced people come and go over the past century. Today it is Iraqi Christians who are here, dispersed amongst the churches perched on the steep hillside south of the city centre. Fr. George al-Kopti has invited me to visit and hear the story of Duraid and Nada, and their daughter Dina who is herself physically and mentally disabled. They've fled twice, leaving Mosul in 2014 as ISIS approached and in 2016 from Baghdad after a colleague of Duraid's was kidnapped.
Unlike Syrian refugees, the Iraqis are unable to gain legal employment and whilst they receive support from the UNHCR, which covers some of Dina's medical bills, it is not enough. They're looking for help in order to leave the Middle East and find respite and support elsewhere. They want to know if I can help but I feel that all I can do is tell their story which doesn't feel like enough. Fr. George says that he doesn't want to assist the Christian depopulation of the Middle East but in their case the family would perhaps be better off abroad.
Later on, having attended a presentation by Finn Church Aid, Fr. George and I contemplate the need for sustainable long-term solutions, supporting host communities as well as refugees. We continue a conversation about the establishment of a clinic on the premises of St. Paul's, an idea he has had for some time. We've begun discussions with an NGO about their potential support and assistance and the need for a strategy for how the Anglican Church responds to these crises of displacement. Throughout this time I've been struck by the way we use language around the people affected by conflict and displacement.
The teachers and pupils in Zaatari and Azraq are refugees but this doesn't begin to describe the fullness of who they are
Fr. George refuses to refer to 'refuge ministry' and instead talks about the activities of the parish, despite approximately half of it being made up of refugees. Partly this is because the Anglican Church in Jordan is made up largely of the descendants of Palestinian refugees and partly because of the strength of hospitality present in Arabic culture. But a greater part, I believe, is born out of faith and belief that we are all made in the image and likeness of God and equally loved by God. This must inform how we engage with all of those around us.