Canon Richard Sewell, Dean of St George's College Jerusalem has been speaking on the BBC Radio 4 Today programme (Friday November 17th) about the situation of the Al Ahli Anglican Hospital in Northern Gaza.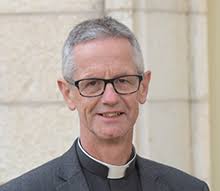 He described what he called 'a desperate situation.' He expressed concern for the staff, patients and those sheltering there in response to news reported by the Red Crescent and Al Jazeera that the hospital was surrounded by Israeli forces and could no longer admit new patients. It had been the last hospital in Northern Gaza able to do so. Communication was now impossible since the mobile phone provider had insufficient fuel to maintain its service.
He said that the Al Ahli received no funds from Hamas and is funded entirely from international donation. He stressed the independence of the hospital. "We do not get involved in the politics," he said.
"We have a ministry which is the ministry of Jesus Christ and we treat the poorest and most disadvantaged people in this poor country."
He described how the hospital has been the only functioning hospital for the last week. Some operations for the most serious cases have been carried out without anaesthetic. Open access is urgently required to restock the hospital with life saving supplies.