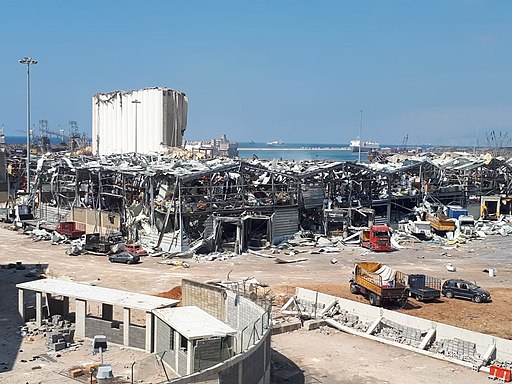 Jameel Khader – training for ordination at the Near East School of Theology (NEST) – was there. He is interviewed here by our editor Stephen Need.
SN: Jameel, thank you for agreeing to be interviewed by Bible Lands.
JK: You're welcome.
SN: Tell us a little bit about yourself.
JK: I am Jameel Khader from Zababdeh in the northern West Bank near Jenin in Palestine where my parents live. I have two sisters and two brothers. I graduated from the Arab American University in Jenin in 2015 and then went to work in a bank in Ramallah for a year. Then I offered myself for ordination in the Anglican Church and went to train at the Near Eastern School of Theology (NEST) in Beirut, Lebanon.
SN: Where were you on Tuesday 4th August? Can you tell us what happened?
JK: Yes. I was in the NEST building in Beirut at about 5pm in the afternoon. We were preparing for a zoom conference. We were locked down because of Covid-19 but I had just started a Bible Study on my lap top, focusing on the leadership of Moses. Suddenly there was an explosion which shook the building. The explosion came from the port area in Beirut. First, we heard a smaller explosion and then a few minutes later a huge explosion. The port is two miles away but it felt like the explosion was next door. At first, I thought it was an assassination or a terrorist attack. In Lebanon there is frequent violence and we are used to such things. I closed my lap top and went out into the stairwell and down to the ground floor. There were only about ten people in the building but I saw someone on the way down who had received some BBC news and told us it was a chemical explosion in the port.
SN: Was there much damage to the NEST building?
JK: The building shook and there was glass and aluminium everywhere. The explosion had shattered windows and blown doors off their hinges. I saw the coffee shop, the dining room and the Library. They were all covered in dust and glass. When I got down to the ground level, I tried to remain calm and make sure people were ok. I went out and fetched some manouche (Lebanese flatbread) and tried to calm people down. We still didn't know what had happened.
SN: Were you frightened?
JK: It was frightening but I tried to remain calm.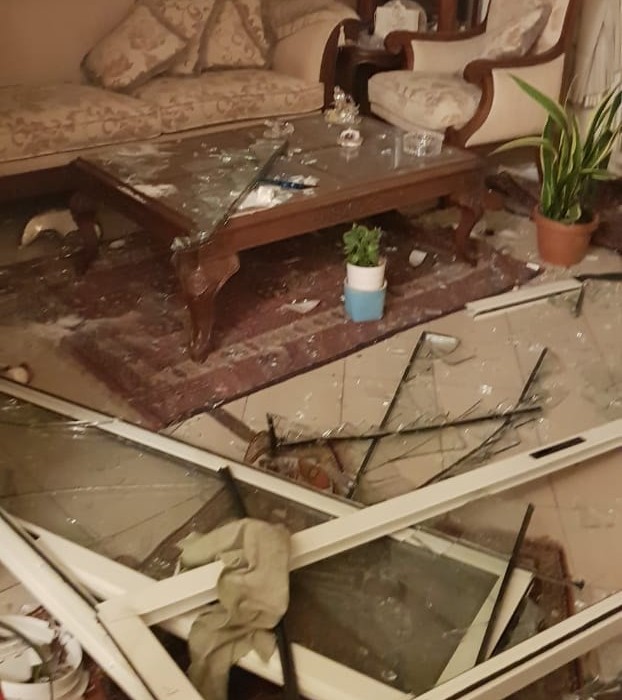 SN: How many people were hurt?
JK: 200 people died in the port. Over 3,000 were injured. Hundreds of thousands became homeless.
SN: Was anyone at NEST hurt?
JK: No. They were all OK.
SN: What happened at All Saints', the Anglican Church in Beirut?
JK: The Church Hall was damaged and the houses of some of the congregation were damaged. The church itself was not damaged. Several hospitals in the area were damaged so it was chaos in the following days when there weren't enough beds for people. Archbishop Suheil Dawani and Bishop Hosam Naoum were in touch with the priest at All Saints', Rev Imad Zoorob. They sent messages immediately and started up a relief appeal.
SN: What happened the next day?
JK: We started cleaning up in the NEST building and some of us went to some of the other local churches to help them. It took two or three days to clean up. While we were working, people came into the building to offer their help. You could see the face of Jesus in their faces and the hands of Jesus in their hands as they reached out to help us.
SN: What has it been like for people living in Beirut?
JK: The situation is very bad. We already had many problems before the explosion. Now it's even worse. We have many political problems including violence, inflation, food shortage and electricity cuts. People were suffering a great deal. Now the government has resigned. The explosion has made everything even worse.
SN: You are now in Salt, Jordan. Do you plan to return to Beirut to finish your course?
JK: I'm not sure now. We don't know what will happen and my bishop will make the decision. Lebanon is unsafe
It is not too late to help by donating to the All Saints Episcopal Church in Beirut, enabling the congregation to return and continue their practical support for the local community.