The Al Ahli Hospital in Gaza, owned and sacrificially supported over many years by the Episcopal (Anglican) Diocese of Jerusalem, continues to serve the whole 'family' (Ahl) of human beings in Gaza. It provides a vital service in an increasingly desperate situation. The hospital is committed to providing 24/7 health services for all people in need of medical care.

Al Ahli remains open to continue its humanitarian mission.
There have been two significant attacks on the hospital during the current hostilities. The first was on 14 October 2023. This severely damaged two upper floors, with mammography and ultrasound departments affected the most.  The second was centred in the courtyard on the evening of 17 October. This caused a devastating loss of human life among the ordinary citizens who had hoped that the hospital grounds could offer a relatively safe space in Gaza city. However, two days later the hospital managed to re-opened and (at the time of writing 26/10/2023) is still serving the local people.
Archbishop Hosam Naoum, Anglican Archbishop in Jerusalem, has shared this plea for the hospital with the wider Christian world,
"Although Ahli's buildings were heavily damaged, two nights later our devoted staff partially reopened the hospital. In doing this, they demonstrated the determination we have in the Diocese of Jerusalem to persevere in our Christian mission to serve others as though we were serving Christ himself (Matt 25 :31-46). And this is the case not just for Gaza, but throughout all the Holy Land. Yet in order to accomplish this mission in the midst of a devastating war, we need to draw upon the strength of the larger Body of Christ. For we understand that when one member of the Body suffers, all parts suffer (1 Cor 12:26)."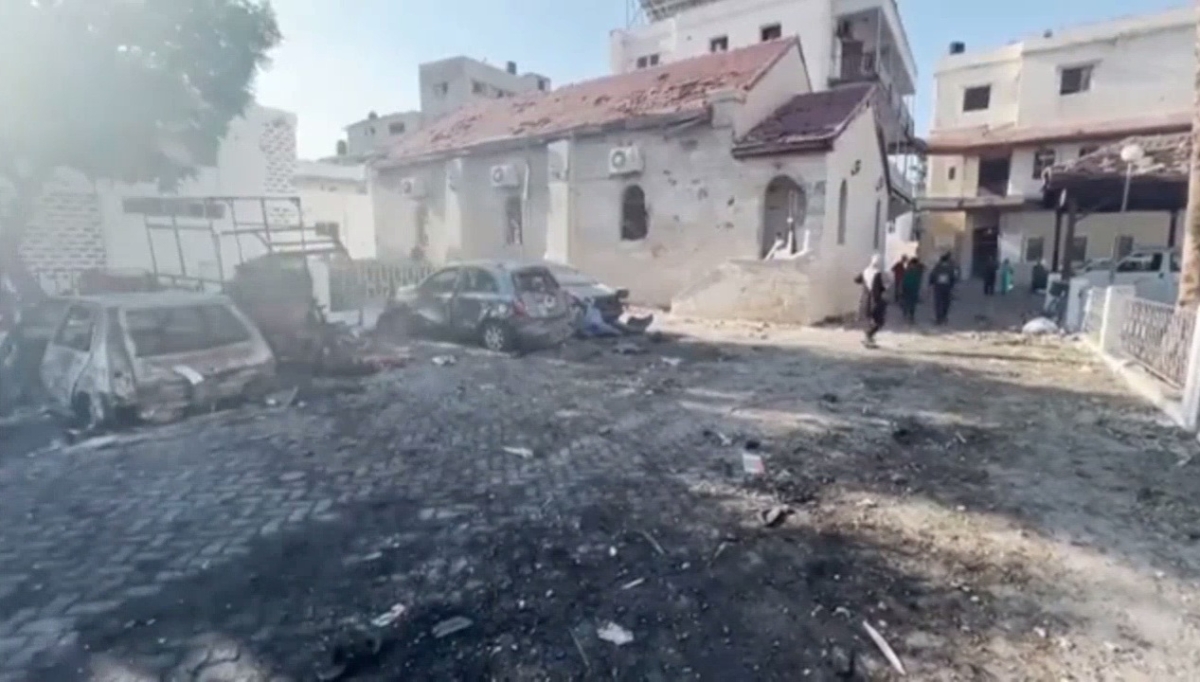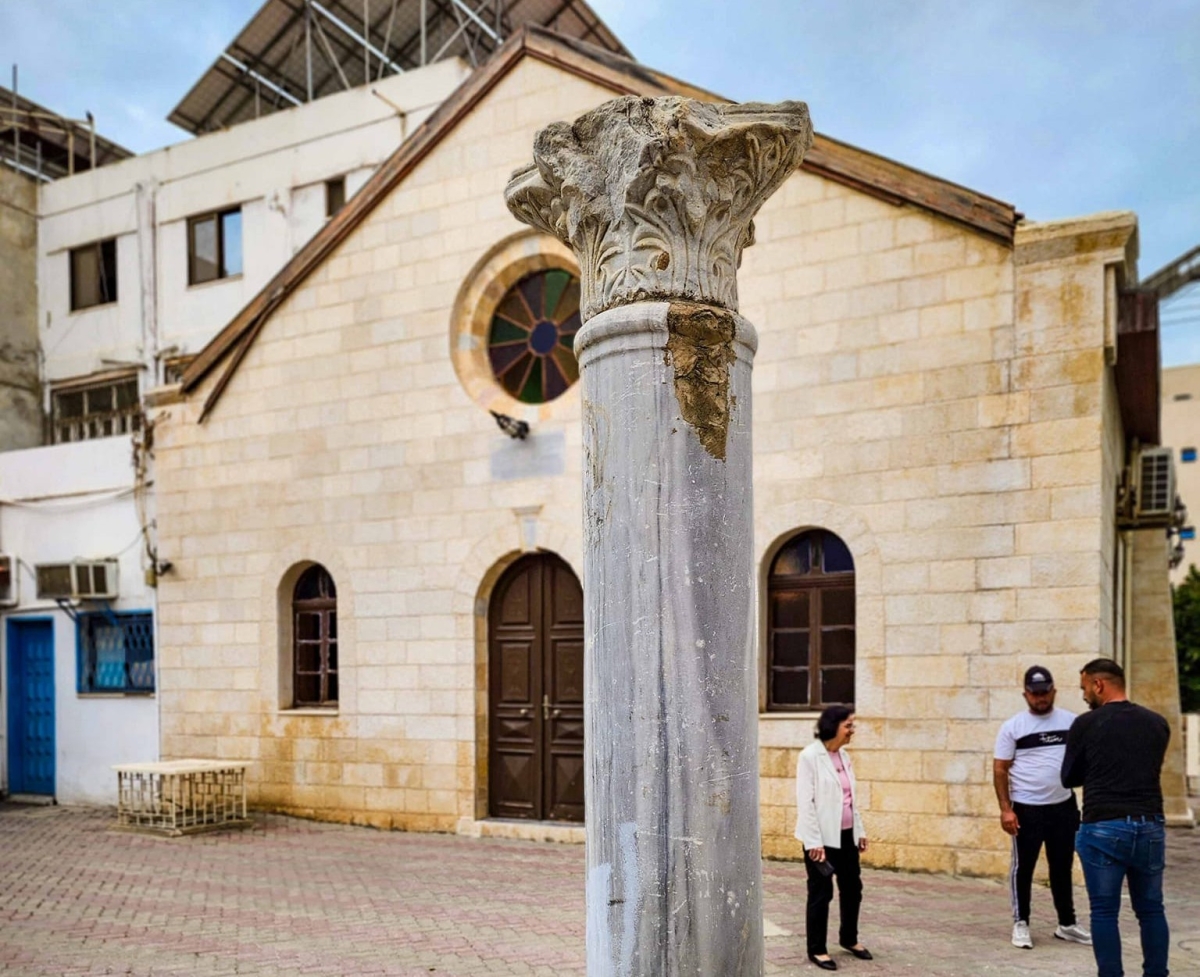 On his solidarity visit to the Anglican Diocese of Jerusalem, 19-22 October, the Archbishop of Canterbury, Most Revd Justin Welby, added his voice in support of the vital work of the hospital in the immediate and longer-term context of Gaza. The key role of the hospital was also underlined in a powerful statement of ecumenical support offered by all the main Christian leaders in the country. As Archbishop Welby commented they sat 'shoulder to shoulder' in support of Archbishop Hosam and their Anglican brothers and sisters. 
As a key British-based partner of the Diocese in Jerusalem, JMECA has been asked by Archbishop Hosam to take a lead role in offering his thanks to those who have supported Al Ahli and its work and to continue to publicise his appeal for the needs of the hospital:
Thank you for your prayers and expressions of support for the safety of our clergy and people in the Diocese of Jerusalem. Please circulate this appeal as widely as possible, so that our hospital can be in a position to extend emergency medical services to those casualties caught in the crossfire. Thank you once again for your prayers and support, especially in this present, very grave situation.

 via our dedicated CAF Appeal page here
Click here for alternative methods of donating in the UK.
---
On Saturday 7th October JMECA received notification of the emergency appeal from Suhaila Tarazi, director of the al-Ahli Arab hospital in Gaza:
In order to ensure that Ahli is able to respond to the increasing need, AAH is in urgent need of medications and other resources for an emergency response. This is an appeal for your generous donations that would greatly support AAH's response, which will positively affect the lives of vulnerable people in Gaza. This appeal includes the following resources that would guarantee AAH's response:
Urgent Medicines: $35,000 / £28,600
Medical Consumables: $25,000 / £20,450
ICU Equipment: $20,000 / £16,350
Fuel (10,000 Litres): $17,000 / £14,000
Extra staff: $30,000 / £24,500
Psychosocial Support for Patients and their families: $15,000 / £12,250
Food for patients and IDPs: $15,000 / £12,250
Please pray with us that this wave of violence will be stopped, as there are no winners in wars. All are losers.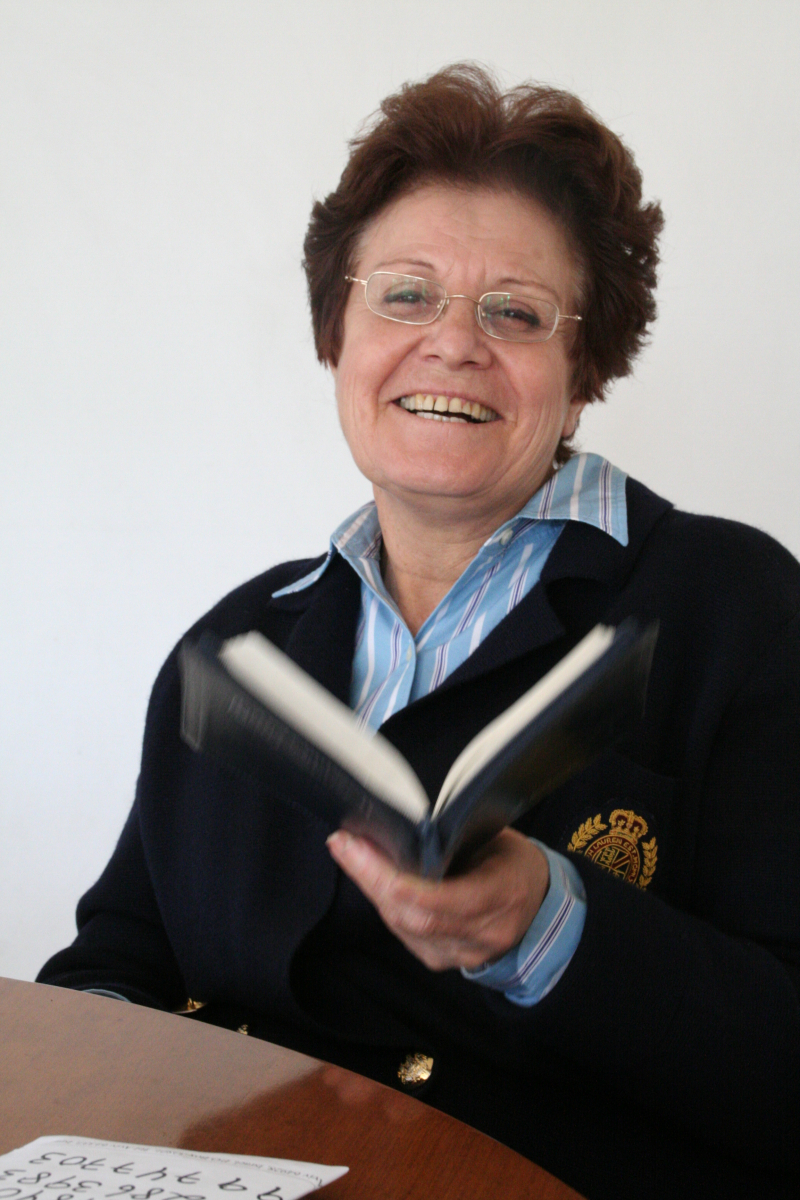 Suhaila Tarazi
Director, Ahli Hospital
---
Not in the UK?
People who wish to respond to the appeal can do so through charities in Australia, Canada, the UK and USA:
Donations from other countries can be made by bank transfer directly to the Diocese of Jerusalem. Donors should contact email [email protected] for details.