It has been three weeks since the explosion in Beirut which resulted in more than 300,000 residents becoming homeless and at least 178 lost their lives. Whilst news reports have moved on, those living in shelters or in someone's spare room are suffering the consequences and struggling to rebuild their lives in a context of second lockdown due to the COVID-19 pandemic and a severe economic crisis.
Archdeacon Imad Zoorab, vicar of All Saints Episcopal Church located just a mile from the blast, wrote to the American Friends of the Episcopal Diocese of Jerusalem 
"Amid all the suffering our beloved Lebanon is facing on the economic level, the crisis of the port explosion has made it worse with many homeless and without any roof over their heads. Our church is part of this devastated society, with those in both the Arabic and English-speaking congregations having suffered physically, financially, and psychologically. Thank God no one among our church family was made homeless. Those with damage to their homes were able to cope and stay in the undamaged part of their houses."
Listen to Fr. Imad tell the story of how one All Saints family was affected by the disaster at www.afedj.org/update-on-beirut.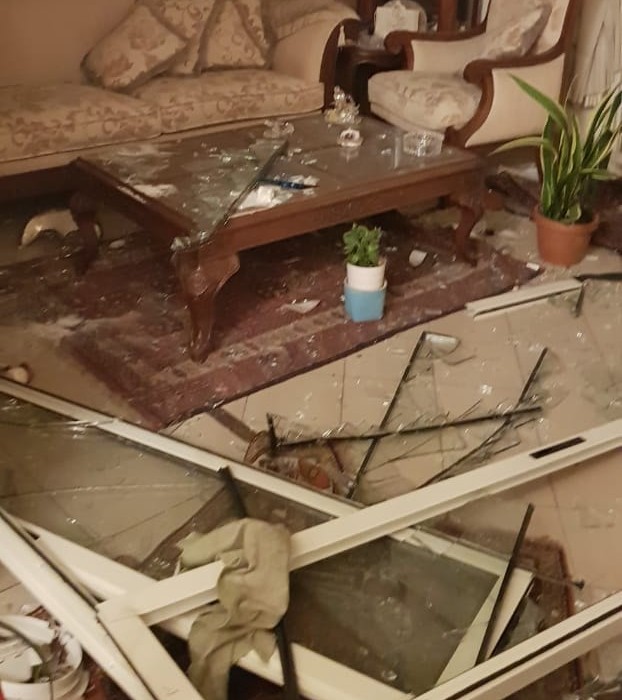 With their congregations now safe the church is working alongside other churches in the area to help their neighbours who have been significantly impacted by the explosion. The appeal set up by the Archbishop for the Diocese of Jerusalem, who oversees Lebanon, is helping to fund the much-needed food packets, hygiene kits, and PPE that are being distributed by this network of churches to those most vulnerable across Beirut. Donation in from UK churches and parishioners can be made via JMECA either online or by sending a cheque to the JMECA Secretary, 1 Hart House, The Hart, Farnham, Surrey GU9 7HJ.

Fr Imad has passed on his thanks to all who are praying for Lebanon and for their financial support.
'Yet amid all these things we are more than conquerors and gain a surpassing victory through him who loved us.'
With thanks to AFEDJ, Archdeacon Imad Zoorab and The Rev. Canon Donald D. Binder, Chaplain to The Anglican Archbishop in Jerusalem for providing updates from Beirut.