20th January 2021, the Diocese of Jerusalem and the Diocese of Southwark in England met together online to sign an historic Covenant Agreement, formalizing a Companion Relationship between the two dioceses.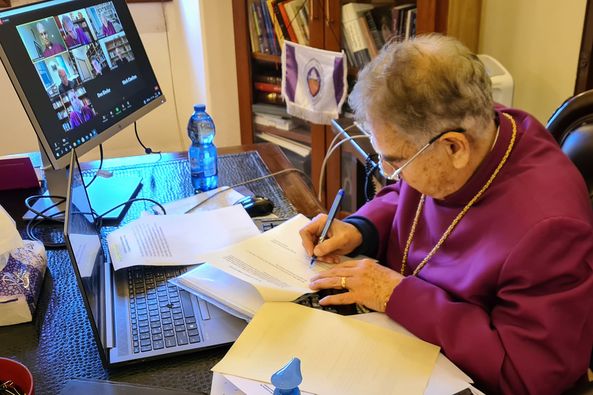 Following their worship together in noonday prayer, Archbishop Suheil Dawani and Bishop Christopher Chessun signed the agreement, which commits the two dioceses to deepening their relationship with each other in prayer, spiritual reflection, theological education, mutual support, and pilgrimage.
Formalising our links in this way, builds on existing friendships and partnership in mission between the two dioceses. It is a historic moment and I am looking forward to strengthening our ties in the years to come.
The Rt Revd Christopher Chessun, The Bishop of Southwark
The event was broadcast live on YouTube and can be viewed at: https://youtu.be/OwvdnvXLz84
Posted 27 Jan 2021