The 2020 annual Cyprus Social Outreach Forum was held via Zoom on 7 September, bringing together 35 community and religious organisations working with trafficked women, children in need, refugees, migrants, the elderly and the mentally ill. The meeting aimed to celebrate achievements; share challenges, learning points and good practice; and consider how participants might support one another locally during 2020/21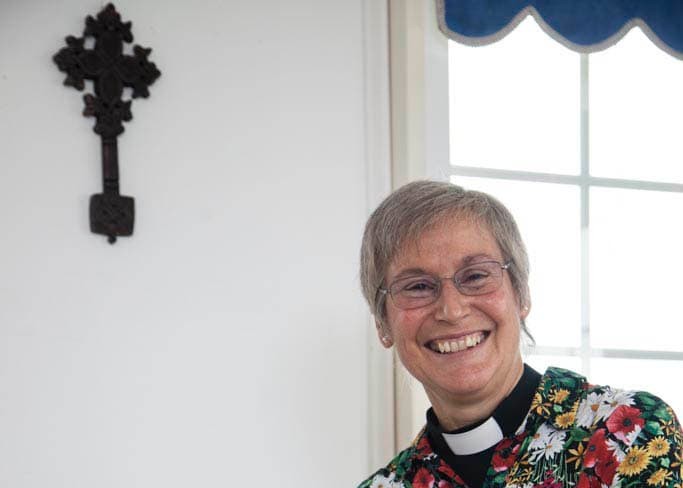 Convened by Archidiaconal Social Concern Officer the Reverend Anne Futcher, a recurring theme of the meeting was that despite its significant challenges, the pandemic had served as a catalyst for more people, often from a younger demographic, to engage in community outreach, in new and different ways. At the same time, there was a clear need for peer-to-peer support to counter volunteer fatigue and anxiety.
Joel Kelling, who represented the Middle East region of the Anglican Alliance, and who also ably assisted technically with the meeting, spoke of how forming an online Community of Practice has enabled church representatives across the region to support one another better in serving those in need. Archdeacon Christopher paid tribute to participants' sense of community—a readiness to commit to one another with mercy and with hope, irrespective of differences in areas of focus or worldview.
Imam Shakir highlighted the unexpectedly large number of requests for help during lockdown—from Muslim and non-Muslim alike: 
"It was impossible to reach everybody, but I am happy that we did our best."
Archbishop Michael Lewis paid tribute to participants' "sheer resilience", describing their persistence and imagination as "humbling". He concluded; 
"We cannot live atomised lives, if there is one good thing to come out of Covid-19, it is to remind us that we are organically one."
Looking ahead, a follow-up meeting in the New Year was proposed in which to share progress made, map out next steps, and identify other organisations interested in joining Forum members in their work.

Click Here to Donate On-Line Today