It is good to hear that the fifth and sixth-grade exams have been able to go ahead at the Episcopal School in Menouf.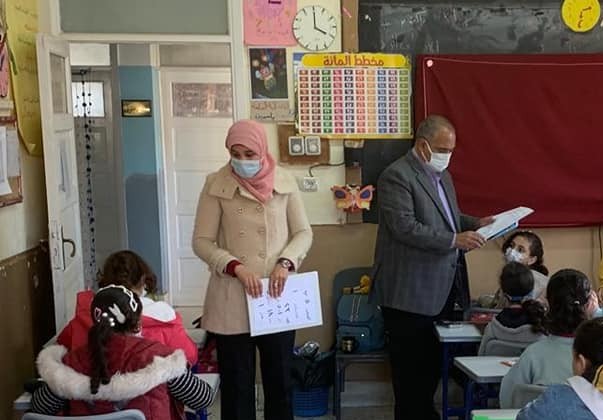 The Episcopal School, which is affiliated with the Episcopal / Anglican Church, began the fifth and sixth-grade exams, taking care to implement strict precautionary measures such as sterilizing the school completely by using a specialized device, providing a heat detector at the school doors and inside buses for transporting students, and providing disinfectants inside the toilets, in the corridors, the administration areas, and especially in the school clinic with all the medical supplies.
For his part, Magdy Abu Al-Saad, school director, said in a statement issued by the Episcopal Church:
We are keen to daily supervise the conduct of exams, observe social distancing inside the committees, and emphasize appropriate ventilation sources within each class, in addition to preparing the control and monitoring device for exams according to the Ministry's instructions.
These examinations in the fifth and sixth grades of primary school will continue until mid January. following this the preparatory certificate exams will begin on the 28th January and run for a week.
Please pray for all the children taking the exams and the school staff who are overseeing them and working to keep them safe.
---
The Episcopal School was established 135 years ago, as the Episcopal/Anglican Church had a clear goal of service through its institutions in Egypt, by taking care of the spiritual and religious aspect of man by covering educational, health, and social needs. Hence, the Episcopal School in Menouf is a practical link that connects the church to society and does not isolate it from the construction movement in Egypt.