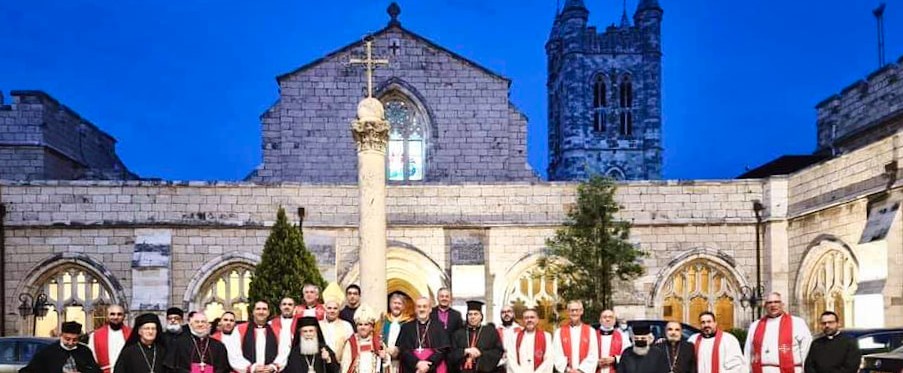 A packed congregation gathered in St. George's Cathedral on 23rd April 2021 to celebrate a final service of Holy Eucharist with Archbishop Suheil Dawani before his retirement. In his sermon, Archbishop Suheil spoke of the continuing need to respond to Christ's Great Commission and maintain our Christian Witness in the Holy Land.
At a poignant reception afterwards, many paid tribute to the Archbishop and Shafeeqa Dawani, who concluded the evening by thanking everyone for their prayers and support over their many years of service.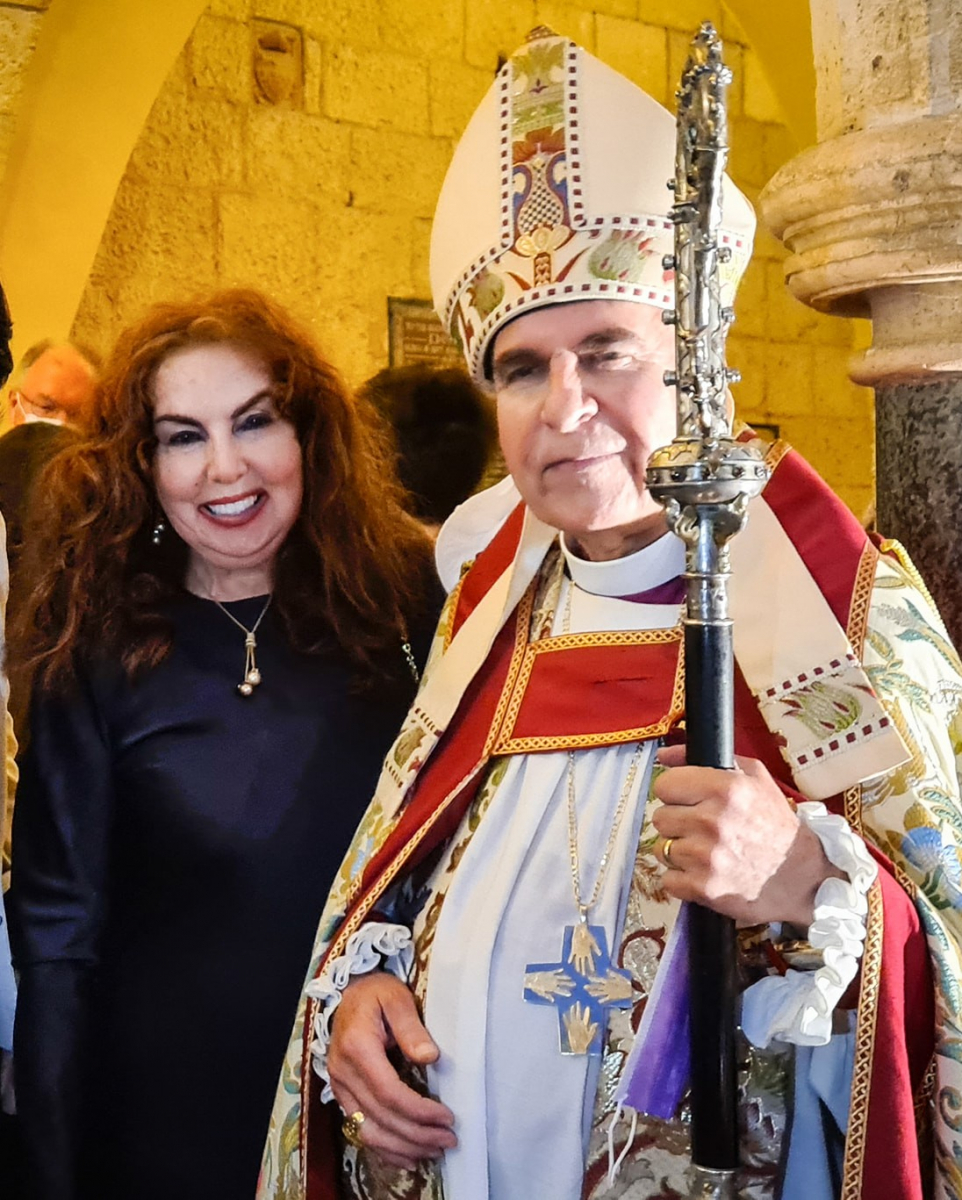 JMECA joins with all those who have worked alongside Archbishop Suheil to wish him and his wife all of God's blessings as they head into what we hope will be a relaxing but still active retirement!
Images from the Revd Don Binder, Chaplain to the Archbishop in Jerusalem