"The Syrian people have already been subjected to too much conflict, and far too much bloodshed, destruction and displacement. The churches of the world demand an end to it – an end to the suffering of the people. Enough fighting, chaos and death. It is time for peace, for respite, for dialogue, and for justice for the victims of atrocities perpetrated through these catastrophic years of violence."
Dr Olav Fykse Tveit, General Secretary of the World Council of Churches 
The WCC reported that, with Turkey attacking in north-east Syria, tens of thousands of innocent civilians are fleeing the area; an area which previously had remained relatively secure and stable. Even more will suffer the consequences of the many years of war which has destroyed the infrastracture that provides the basic necessities for life.
The population of Syria include Christians, Yazidis, Kurds, Arabs and other vulnerable groups many of whom have already been displaced multiple times.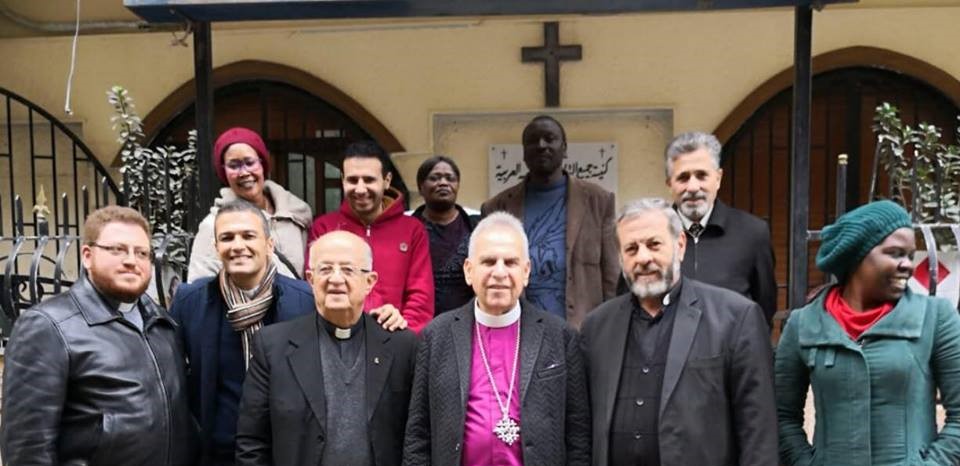 All Saints Episcopal Church, Damascus: Due to the continued violence and civil unrest in Damascus and Aleppo, our Churches there have been closed down for the unforseeable future. Your prayers for the congregations and the people of Syria are sincerely requested and greatly appreciated.  Please pray for peace throughout the Middle East.
Read the full WCC Report