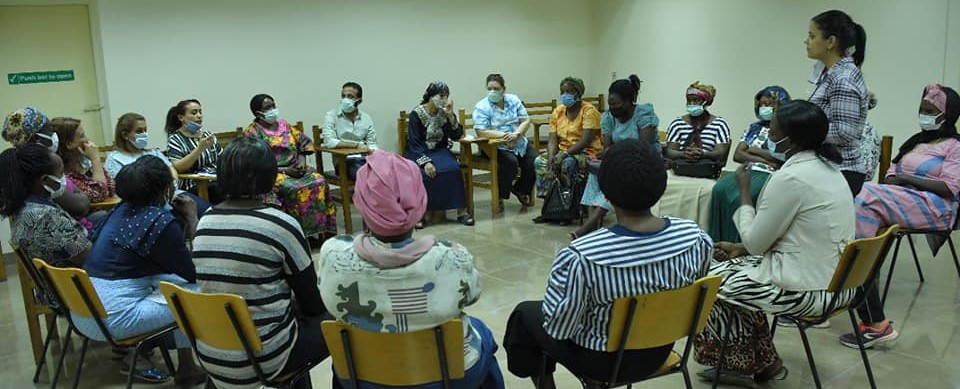 The Gusuor Cultural Center in Zamalek, affiliated with the Episcopal/Anglican Church in Egypt, is hosting a psychological support workshop for refugee and Egyptian women, in partnership with the Art Association for Development, with the aim of providing psychological support and psychological integration among women from 25 to 40 years old, at the Gusuor Cultural Center headquarters in All Saints Cathedral in Zamalek. There will be six meetings over a period of three weeks.
The program is described as "a psychological awareness that works on personal development, emotional intelligence, and life skills to empower and protect them from all kinds of abuse, psychological disorders, and harmful behaviors"
The Gusuor Center was established when the Episcopal/Anglican Church saw the importance of developing Egyptian people and restoring the values ​​that prevailed in Egypt in the past, recognising that the Church, as a national institution, had a responsibility to contribute as much as it can to strengthen harmony between the spectrum of the people and acceptance and respect of the other. The Gusuor Cultural Center was therefore developed in the service building attached to the Cathedral of All Saints to use arts, literature, and music to build bridges between members of society, through performances, storytelling and workshops.