The Episcopal/Anglican Province of Alexandria announced today, Monday, the approval of the Executive Committee of the region and the Diocese of Egypt to appoint Canon Anthony Ball, current chair of JMECA, as an assistant bishop for Dr. Samy Fawzy, Archbishop of the Episcopal/Anglican Province of Alexandria, for assistance in serving in the dioceses of Egypt, North Africa, the Horn of Africa and Gambella. The service of consecration for Anthony Ball will be held on the 30th November at All Saints Cathedral in Cairo.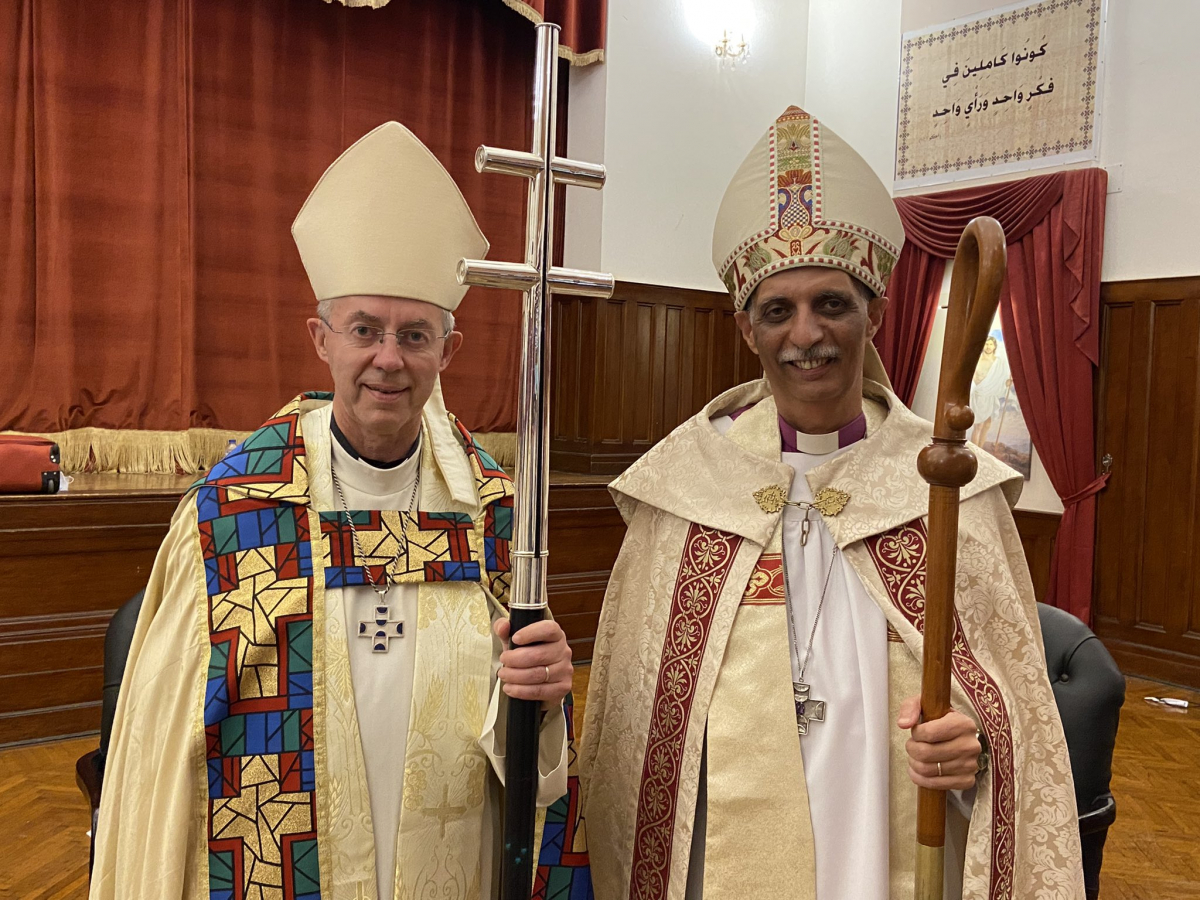 Archbishop Dr. Samy Fawzy Shehata, in a statement, expressed his happiness with the choice of Anthony Ball as his assistant, supporting him in the newly inaugurated Episcopal/Anglican Province of Alexandria, at a time of new beginnings for the Church in North Africa which will require the appointment of new leaders to participate in the development and growth of the ministry of the church.
Canon Anthony Ball has supported ecclesiastical service in Egypt and North Africa for many years in addition to his long experience in the Middle East and the Archbishop thanked Westminster Abbey Cathedral, where Anthony Ball serves as Resident Canon, for agreeing to this partnership in the service of the gospel.
Canon Anthony Ball expressed his great enthusiasm for serving in the Alexandria region, stressing that Egypt, in particular, played an important role in his faith journey, and that he looks forward to developing his current relationship with the Church in Egypt and building new relationships with all the countries of the region, saying
With each of the ten countries covered by the Province offering distinct opportunities and challenges for Christian witness, exploring ways to serve their needs locally and to connect those with my ministry at Westminster Abbey, and the life of the church in England more widely, will be transformative.
Dr. David Holly, Dean of Westminster Abbey Cathedral, said that the choice of Anthony Ball for the post of assistant bishop for the Province of Alexandria is 
...is a measure of the great affection and respect for Canon Ball, who has a long and distinguished association with the churches of the Middle East.
It is worth noting that Canon Anthony Ball graduated from the British University of Durham and later joined the diplomatic corps and worked in foreign positions in the Middle East and Spain, during which time he was ordained a priest, and his last position was in Damascus, where he served as an envoy of the Archbishop of Canterbury to the heads of the Orthodox churches in Syria and Lebanon, in addition to his work at the British Embassy and as an Anglican chaplain. From there, he moved on to join Archbishop Rowan Williams' staff at Lambeth Palace, where he was responsible for advising on ecumenical, religious, and international relations and is currently head of St Margaret's Church.