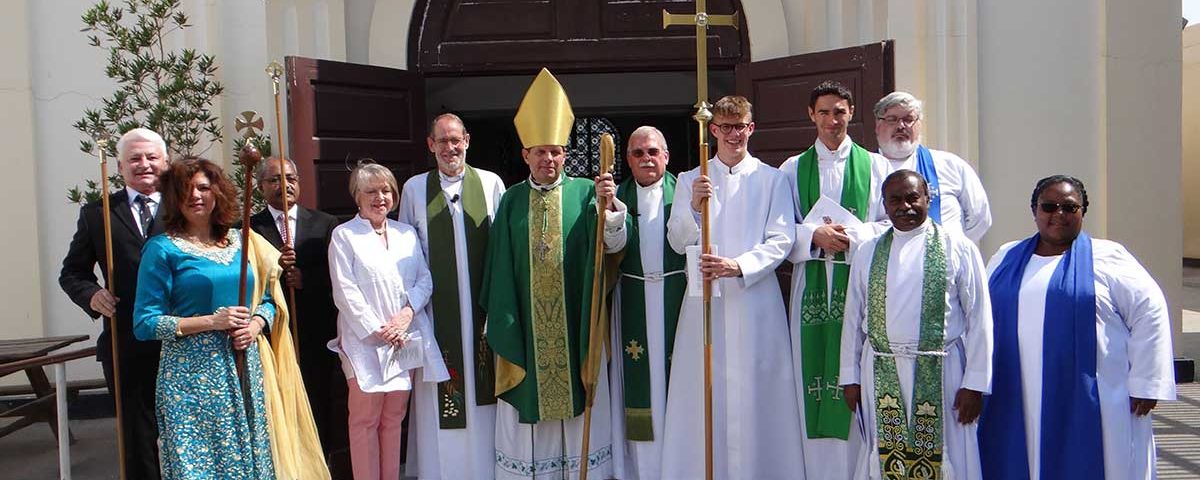 There was much joy at the end of October as the Revd Chris Butt was installed as the newest Canon at St Christopher's Cathedral, Bahrain. The celebration, led by Bishop Michael Lewis with Archdeacon Bill Schwartz was well attended. The congregation included many of his former parishoners who joined to congratulate him on his new role.
His wife, Tricia Butt, added to the celebration by taking on the role of organist for the service which enhanced the worship and celebration of the Eucharist.
The Cathedral are looking forward to welcoming its next canon, the Reverend Harrison Chinnakumar although the date of the service is still to be announced.
Reported by the Diocese of Cyprus & the Gulf 26 October 2019
Photo: reproduced from Cyprus and the Gulf website