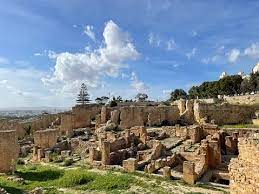 Imagine that you would like to go on a pilgrimage to somewhere significant in the story of the early Church. Syria, Jordan, Israel and Palestine all look a bit volatile and unreliable this year. You don't really fancy the steps of St Paul in Western Turkey so where is left? Well, the Friends of the Anglican Province of Alexandria (FAPA) think they have the ideal solution. Why not try Tunisia. With that in mind they have organized a trip, open to anyone interested, in April next year.
Current Foreign Office travel guidance recommends that some areas of the country should be avoided and there are isolated incidents reported from time to time. The organisers are well aware of the situation and have organized itineraries that take account of the advice.
The country is part of one of the dioceses established at the creation of the new Province of Alexandria. As a Diocese, the Diocese of North Africa has been carved out of the former Diocese of Egypt. It includes those countries to the west of Egypt where there is an Anglican presence, and that includes Tunisia. It may not come immediately to mind when thinking about Christian history. Italy Greece and the Middle East are more likely candidates you may think, but that would be a mistake.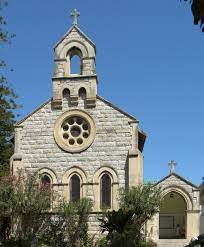 North Africa generally had a very important part to play in the early story of the Church. Indeed it was one of its chief strongholds and the home of some of its most famous theologians. Augustine, Tertullian and Cyprian all hailed from here, as did Origen, Athanasius (he of the creed) and St Anthony, the 'father of monasticism.' St Mark has a special place in the region, credited by some traditions with bringing the Gospel to the area, and some of the ancient sites are redolent with Christian history. Not least of those is Carthage, not far from Tunis and a key highlight of the trip.
Rev'd Richard Hibbert, the Vice Chair of FAPA is keen to point out that this will not be just a history tour but will include opportunity to see the work of the life of the Church nowadays as experienced in what he describes as the 'busy church' of St George's in Tunis. Its congregation of ex-pats has recently been swelled by large numbers of migrants coming north from other central African countries, many of whom are Christian. St George's is the base for many ministries of service as well as providing a setting for an outpost of the Alexandria School of Theology, St Cyprian College.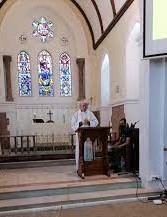 Richard is enthusiastic about what the trip will provide. He says,
I think this will be a unique chance to understand and know something more about the early church, and to be excited by the work of the present church.
There are still places left. Further details can be had at
https://www.andantetravels.co.uk/tours/fapa-tunisia-pilgrimage-tour/fapa....