Two new canons of St Paul's Cathedral, Nicosia were collated by the bishop and installed by the dean on Sunday 3 November.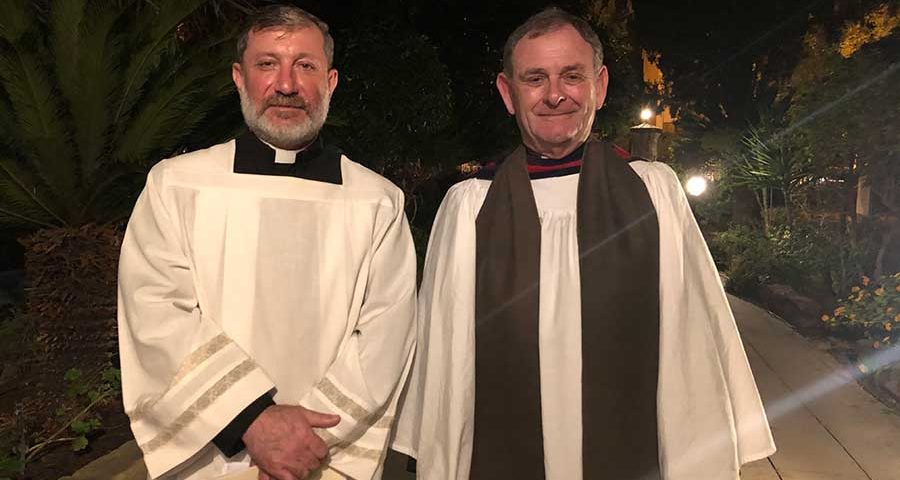 John Holdsworth, now Canon Theologian, served with distinction as Archdeacon in Cyprus, Executive Archdeacon of the whole diocese, and parish priest of St Helena Larnaca. Now, based in Wales, he continues as Honorary Director of Ministry for Cyprus and the Gulf.
Faiz Jerjes's outstanding ministry in Iraq as incumbent of St George Baghdad has seen the establishment of a full Anglican primary school and the housing of an ecumenical resource centre in the compound of St George's as well as pioneering reconciliation work with Shia and Sunni Muslims and with Yezidis.
Report and photographs from the Diocese of Cyprus and the Gulf